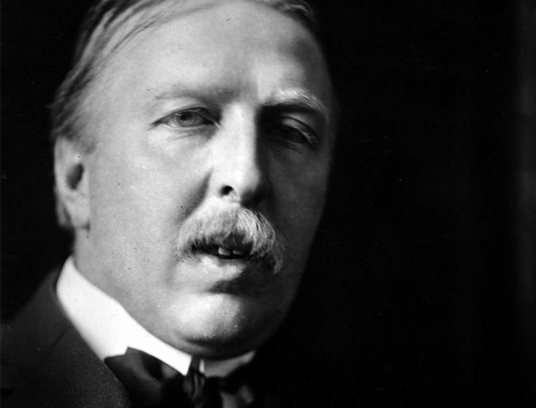 This year's television adaptation of Parade's End has led to an extraordinary surge of interest in Ford Madox Ford. The ingenious adaptation by Sir Tom Stoppard; the stellar cast, including Benedict Cumberbatch, Rebecca Hall, Alan Howard, Rupert Everett, Miranda Richardson, Roger Allam; the flawlessly intelligent direction by award-winning Susanna White, have not only created a critical success, but reached Ford's widest audience for perhaps fifty years. BBC2 drama doubled its share of the viewing figures. Reviewers have repeatedly described Parade's End as a masterpiece and Ford as a neglected Modernist master. Those involved in the production found him a 'revelation', and White and Hall are reported as saying that they were embarrassed that their Oxbridge educations had left them unaware of Ford's work. After this autumn, fewer people interested in literature and modernism and the First World War are likely to ask the question posed by the title of Alan Yentob's 'Culture Show' investigation into Ford's life and work on September 1st: "Who on Earth was Ford Madox Ford?"
It's a good question, though. Ford has to be one of the most mercurial, protean figures in literary history, capable of producing violent reactions of love, admiration, ridicule or anger in those who knew him, and also in those who read him. Many of those who knew him were themselves writers — often writers he'd helped, which made some (like Graham Greene) grateful, and others (like Hemingway) resentful, and some (like Jean Rhys) both. So they all felt the need to write about him — whether in their memoirs, or by including Fordian characters in their fiction. Ford himself thought that Henry James had based a character on him when young (Merton Densher in The Wings of the Dove). Joseph Conrad too, who collaborated with Ford for a decade, is thought to have based several characters and traits on him.
I'd spent several years trying to work out an answer that satisfied me to the question of who on earth Ford was. The earlier, fairly factual biographies by Douglas Goldring and Frank MacShane had been supplanted by more psycho-analytic studies by Arthur Mizener and Thomas C. Moser. Mizener took the subtitle of Ford's best-known novel, The Good Soldier, as the title of his biography: The Saddest Story. He presented Ford as a damaged psyche whose fiction-writing stemmed from a sad inability to face the realities of his own nature. Of course all fiction has an autobiographical dimension. A novelist's best way of understanding characters is to look into his or her own self. But there is an element of absurdity in diagnosing an author's obtuseness from the problems of fictional characters. This is because if writers can make us see what's wrong with their characters, that means they understand not only those characters, but themselves (or at least the traits they share with those characters). John Dowell, the narrator of The Good Soldier, appears at times hopelessly inept at understanding his predicament. His friend, the good soldier of the title, Edward Ashburnham, is a hopeless philanderer. If Ford saw elements of himself in both types, he had to be more knowing than them in order to show them to us. And anyway, they're diametrically opposed as types.
More
here
.