Lucas Cranach the Elder: Adam and Eve, 1533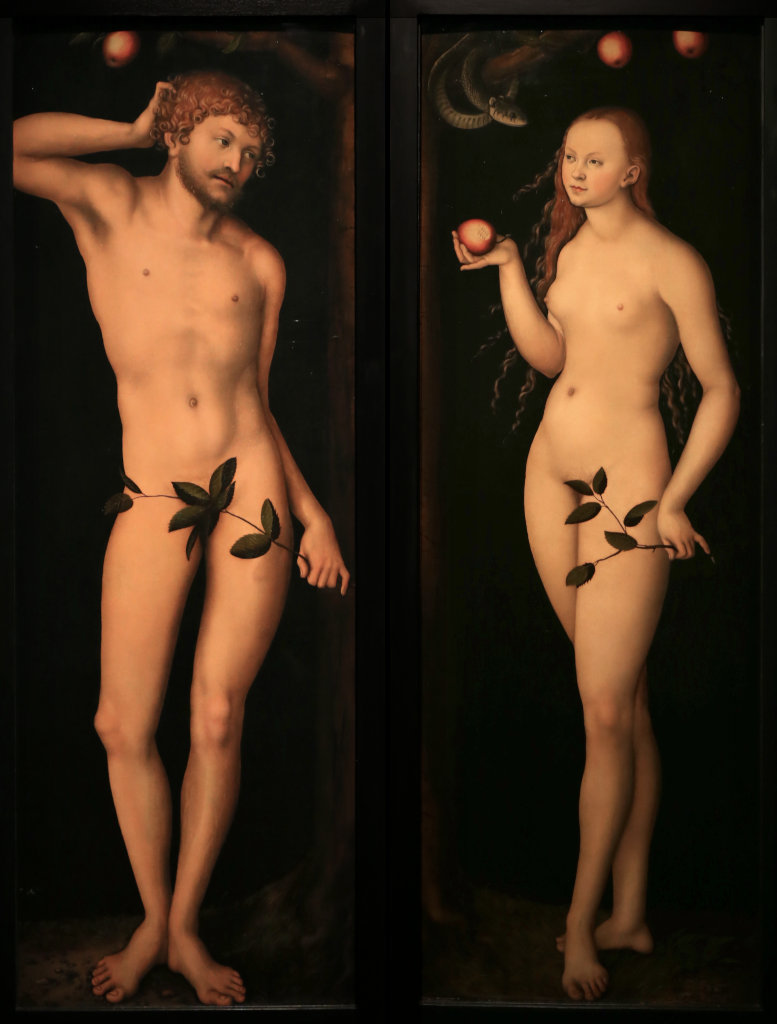 German painter and printmaker, one of the major representatives of the northern Renaissance.
Lucas the Elder
was the father of Hans and Lucas Cranach the Younger, also painters.
Cranach was the eldest of nine children. His father, Hans Maler, a painter himself, must have given him his first lessons. Lucas adopted the name Cranach when he was already over 30. It refers to his place of birth, the current town Kronach.
He moved to Vienna in 1501, and to Wittenberg in 1505, after he had been appointed to the court of Frederic III, elector of Saxony.
Experts often see a breach of styles after the move to Wittenberg. His Vienna works were full of expression and very dynamic. After the move, his style became more static.
In Wittenberg Cranach met the reformer Martin Luther, whom he portrayed many times. Besides being a painter Cranach also sold medicines and paper, ran a wine pub and printed books. In 1522 he printed the first editions of Luther's German translation of the New Testament.
In 1524 Cranach met Albrecht Dürer, the other great German renaissance artist. Dürer made a portrait of Cranach at that occasion.